2-in-1 Button Kit
This kit provides a set of 2-in-1 arcade buttons together with a special wire harness to support connectivity to a variety of 3rd party controller boards.
Each 2-in-1 button comes with two integrated switches to control configuration options of an arcade cabinet with the benefit of utilizing just one button hole and by doing so, saving valuable space on the control panel.
In addition, each 2-in-1 button contains a multi-color LED, based on the WS2812B type of LED, which can have up to 16,777,216 different colors. It can be controlled by any 3rd party WS2812B controller or alternatively with a huge variety of cheap microcontroller development boards (e.g. Arduino, Teensy etc.)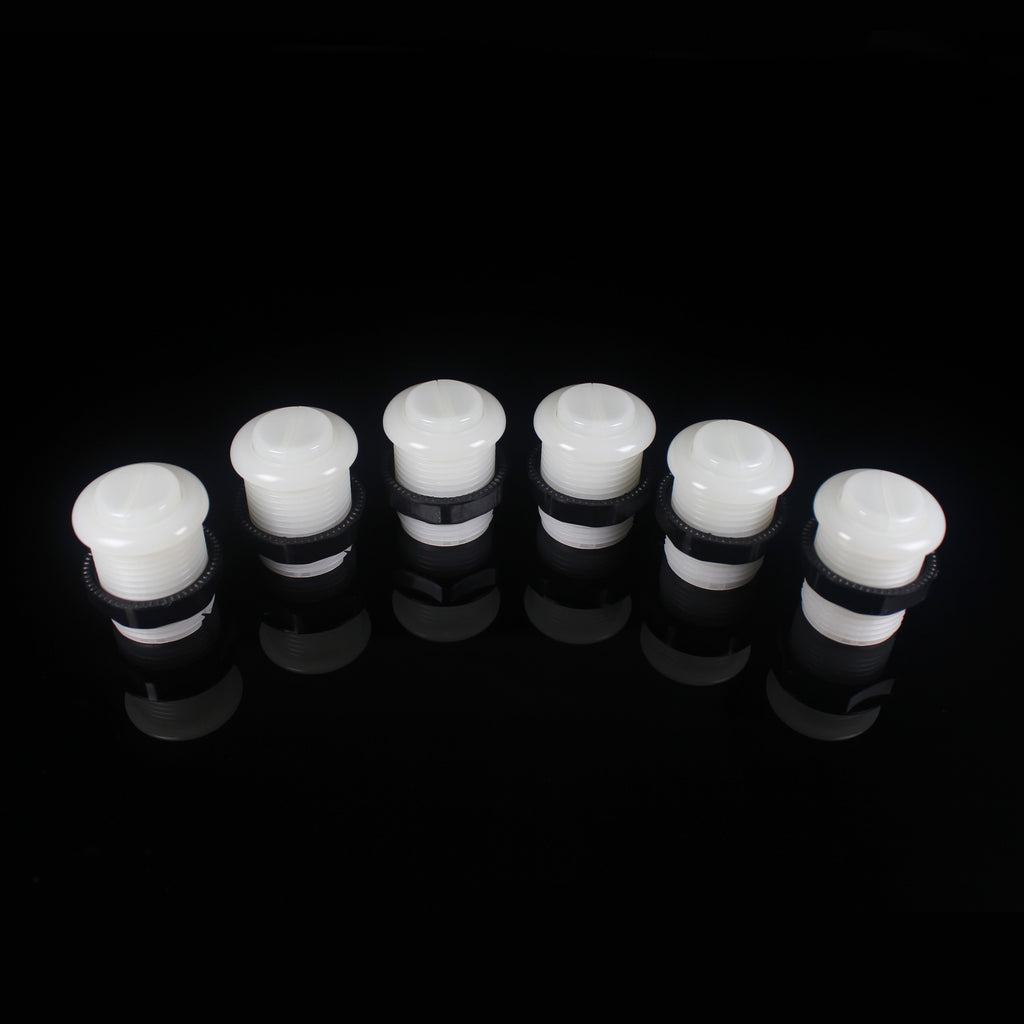 2-in-1 Arcade Button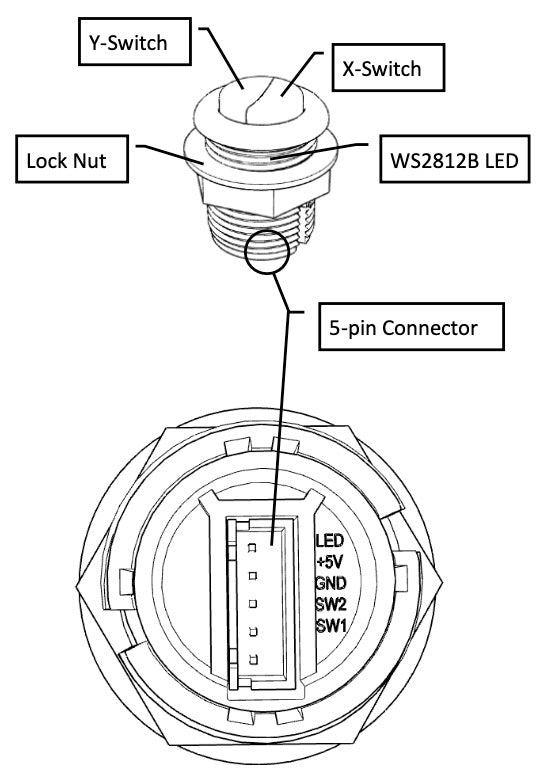 2-in1 Adapter Cable

The special wire harness maps the 5-pin button connector to two standard 2-pin connectors that can be used with vendor-specific encoder boards.
It also comes with a 3-pin connector that can be used to power and control the internal WS2812B LED.
There is also a 5-pin connector that allows using the 2- in-1 button with the controller board of the TOS GRS Switchable 4-to-8-Way Restrictor Kit to control the LED.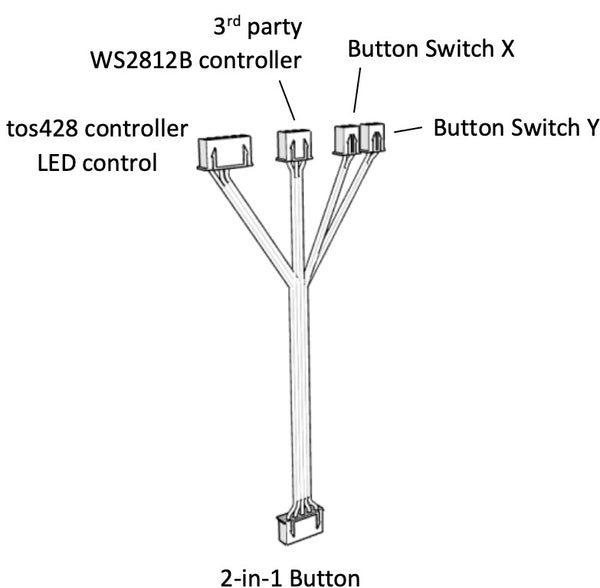 2-in-1 Adapter Cable - Details
What is included? 
 
Design by Stefan Burger